Webike Thailand Registration Guide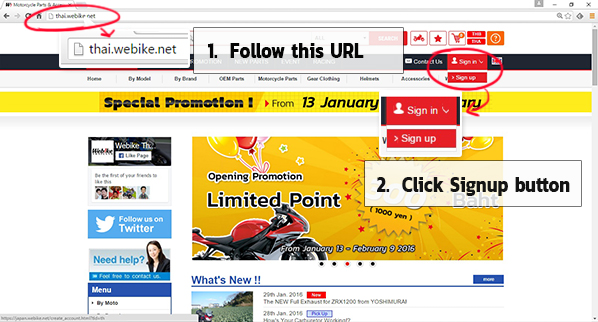 1. Enter our webpage http://thai.webike.netthai.webike.net
2. Go to sign in menu bar and click sign up.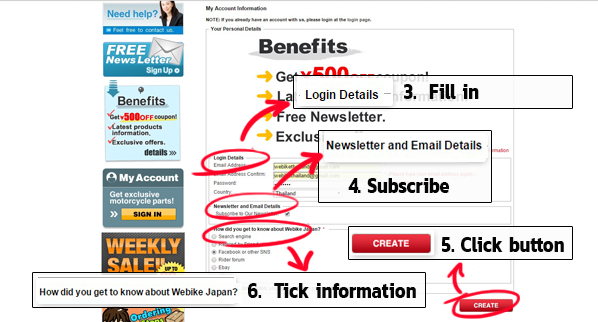 3.In the first two boxes fill in your email address, then your password and choose Thailand for your country.
4. Our system will send you a newsletter for any update on products and motorcycle to your registered email. If you feel like it is unnecessary, please cancel it by click at check mark in the box.
5. Please choose How did you get to know about Webike.
6. Click create.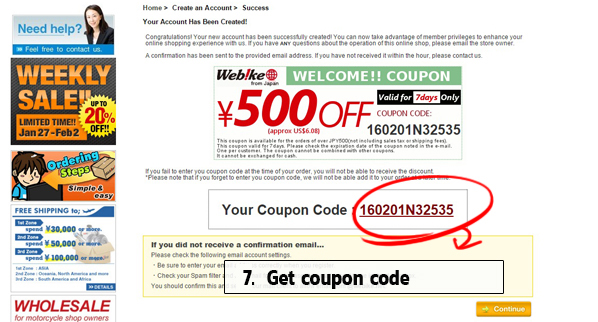 7. Your registration will be complete when this page appears. You will receive 500 yen discount coupon for getting a discount of the product price when you place an order. Don't forget to confirm your registration in your registered email.